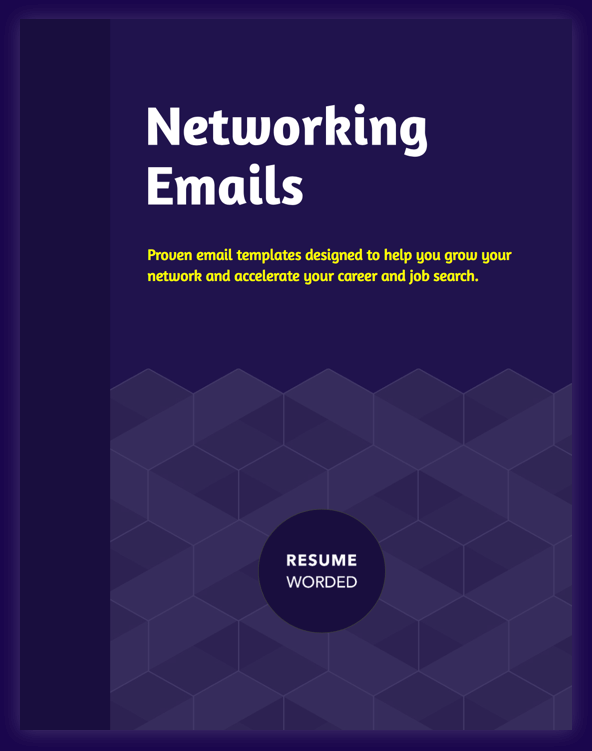 Networking email templates to accelerate your career and job search
What you'll get...
In the book, there is a proven email template for every networking situation you will ever find yourself in, including:

Cold emailing alumni or influencers
Following up with someone you met an event or conference
Getting coffee with industry leaders or influencers
Writing effective LinkedIn connection requests
Following up if you don't hear back
Asking an industry leader for advice
Getting an informational interview
Getting job referrals
Download the book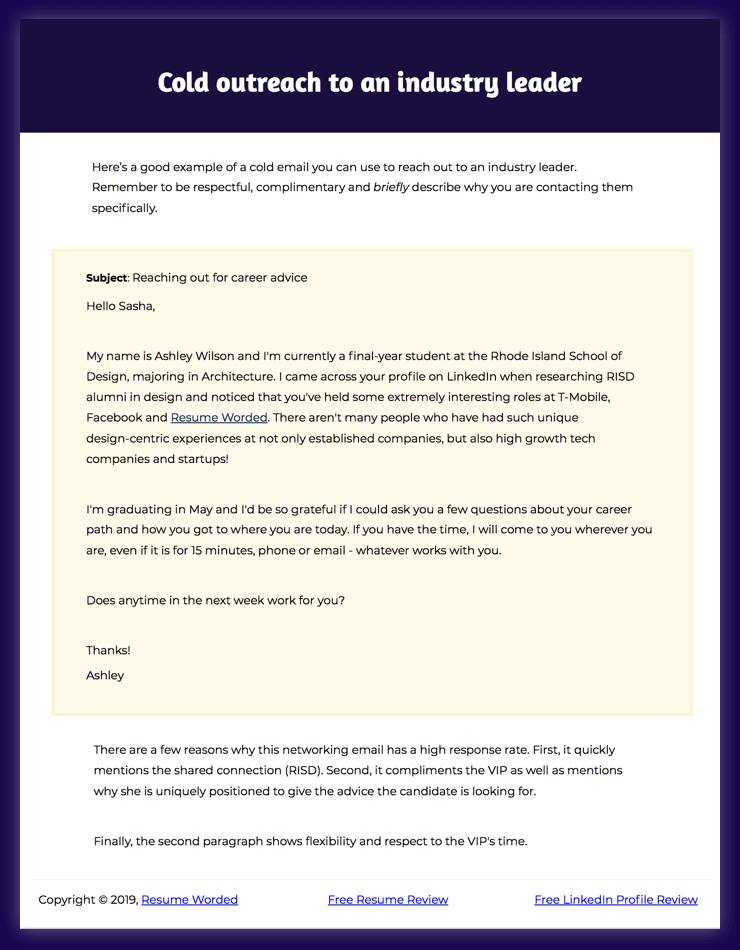 See Table of Contents
Free for a limited time
As part of a special launch offer, we thought we'd try reach as many people as possible and keep the book free during launch week.

The only thing I ask is that if you do get value out of the book (which you will, I'm sure of it), please share it with people in your network who you think would benefit from it too.
Download the book
Download Networking Emails in PDF
Personal networking email handbook
Tons of networking email templates you can refer to when you're writing an email
Proven templates
Every template in the book has actually been used by our clients, almost word-for-word
Insight & psychology behind each email
Every template also includes some insight on why the email was effective, so you learn how to craft better emails.
Enter your email to download


We're committed to your privacy. Resume Worded uses the information you provide to us to contact you about relevant content or our career products. You may unsubscribe from these communications at any time. For more information, check out our
Privacy Policy
.